Tuatahi's commitment to pay equity
Mind the Gap
At Tuatahi First Fibre (Tuatahi) we believe that paying an equitable salary to people with the same skills and role, irrespective of gender, is a no-brainer.
Each year we review the salaries of all roles across our business to check there are no unjustified gaps impacting our people. Publishing our data on the Mind the Gap registry demonstrates our commitment to transparency and positive change.
Our approach is to review like-for-like roles to ensure they are paying the same irrespective of gender, age or ethnicity. We regularly monitor and adjust salaries across all three categories if any gaps are identified.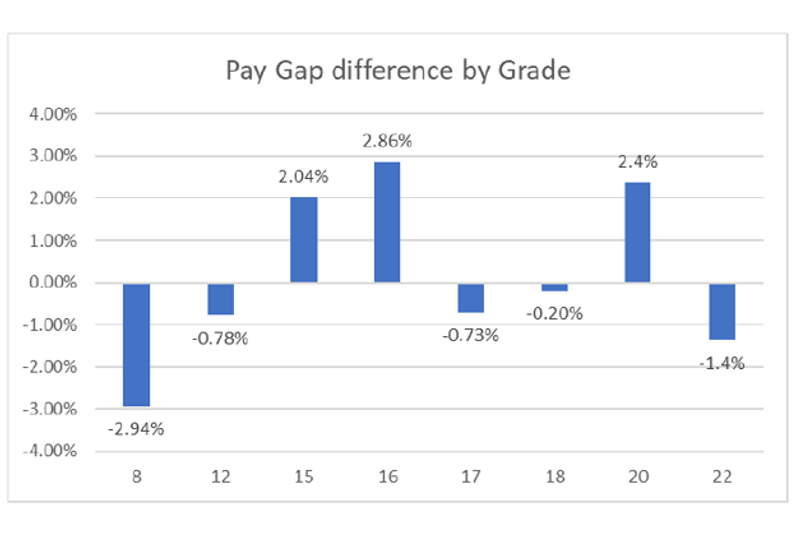 Gender Pay Gap
Based on our pay grades, all gender pay gaps are currently less than 3% in either direction (only grades where there are three or more incumbents of each gender can be compared, data as at October 2023).
Although the gender pay gap is negligible when comparing like for like jobs, the overall median gender pay gap at Tuatahi is 24% in favour of males. The dominate causal factor for this gap is the distribution of males and females across grades - more senior and managerial roles are currently held by men.
Diversity & Equity Plan
Recognising that females are not well represented in our more senior roles, Tuatahi has developed a diversity and equity plan that includes:
Ongoing reviews of pay data to ensure there are no unexplainable gender pay anomalies. This includes starting rates and pay rates following promotions.
A recruitment policy designed to help attract diverse applicants and ensure advertising is free of bias.
Reporting trends from recruitment to governance for ongoing transparency.
Checks for any unexplainable gender pay gaps during the annual remuneration process.
Development initiatives, including training and mentoring, to support high potential female staff.
Unconscious bias training for recruiting managers.
Good flexible working options and progressive parental leave policies.
Sponsorship of ShadowTech and hosting of students for the annual ShadowTech Day.
Future Goal
As we progress toward our goal to achieve a more-balanced gender representation at every level of our business, and in particular increase the proportion of women in senior higher-paying roles, we expect that the overall pay gap will reduce.